Reddit, being one of the most popular online communities, is also home to some of the best gay subreddits. These are five of the best Reddit Subs for gay travel to help you find perfect travel partners who share your interest in travel and all that comes with it.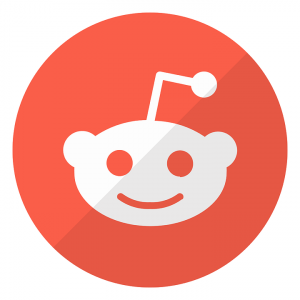 1) Gay Travel Partners
This subreddit is known for its members who want to make friends or find people to travel with. As a place for gay travelers, it is a place where you can post about questions or inquiries without fear of judgment. It's a great place for solo travelers or anyone looking for someone else to join them on their next adventure.
2) Gay Travelers
This subreddit has been created specifically for gay male travelers and those interested in traveling with other gay men. Solo travelers or couples can ask questions, post photos from their trips, or share any new information they might have found helpful on their journey across the world. This is a great resource whether you are looking for tips on packing light, figuring out where to go for your next vacation, or planning a trip with your friends or significant other.
3) Gay Traveling Buddies
This subreddit is specifically geared towards gay males who are looking for traveling companions. This is a place where people can ask if anyone would like to go on an adventure with them and talk about their favorite destinations and more. It's a great resource for those interested in finding people who want to travel together and share the same passion of adventurous excursions without any pressure to set up a recurring trip or anything too formal.
4) Gay Solo Travelers
This is for gay men who want to travel on their own and share how their trip went. This is a great place for those who want to hear from other gay men about where they are going, what they are doing, and what advice they might have. It's also a good place for people just looking to talk about their travels without any pressure of having to meet someone and go on an amazing adventure with them.
5) Gay Couples Traveling Together
This is for gay couples who are looking for other gay couples to join them on their adventure and share advice about how their trip went. It's a great place to talk about traveling with a significant other and what obstacles you might have run into.
6) LGBT Travel Bloggers
This is specifically geared towards those who write blogs related to LGBT travel, but it can also be used by any individual who is interested in connecting with others in the same industry. This is a great way to share tips and advice with other bloggers.
7) LGBT Friendly Travelers
This is for those who are interested in finding out where they can find the best accommodations that have policies that support LGBT travelers. It's important to find accommodations that don't discriminate against a traveling couple of two women or a transgender individual.
8) Gay Couple Seeking Accommodations
This is for gay couples looking for places to stay in the next city/destination/country. This group is not the same as LGBT Friendly Travelers, although they may be interested in finding places that support the LGBT community, these people are looking for their own accommodation.
Search about them to get authentic knowledge about gay travel.