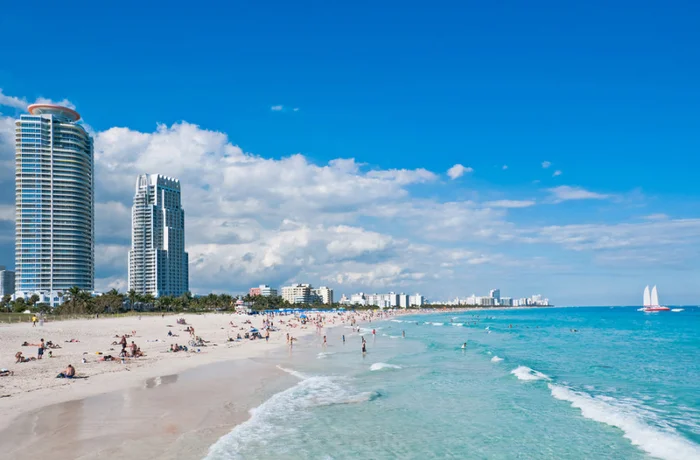 Spending a day at one of America's top beaches can't possibly be more fascinating or amazing. Keep in mind that America is a place where you may enjoy the lovely, well-aligned LGBT community on its beaches and its sunny seashores. Therefore, you should stay at the best gay beaches in America that we're going to explore in this post. You will find this article useful whether you're a couple or merely on a road trip in the US and want to experience LGBT beach life. Keep in mind that there will be a variety of homosexual residents and visitors there who share your interests. So if you want to have the very best experience, you should notice these the most interesting and the best gay beaches in America ranging from the Pacific Coast of Vancouver to the Florida Keys.
1. Higgs Beach, Key West, USA

Although Key West has a sizable portion of Florida's top gay beaches on its coastal beaches, Miami is still a strong candidate for the state's homosexual title. Higgs Beach, the de facto homosexual beach on the island where the LGBT community congregates to socialize, swim, and soak up the sun in the company of Florida's sexiest men, is among our top picks. The vast oceanfront of Higgs Beach, which has calm, shallow waves, a wooden pier, and restrooms, can be found near the end of Reynolds Street. The Key West AIDS Memorial and the African Cemetery from the time of slavery are both close by, and the Higgs Beach Dog Park is to the west.
2. Playa Los Muertos, Puerto Vallarta, Mexico

You should be aware that there are many stunning beaches spread all over the US if you have ever traveled there. However, Playa Los Muertos, one of the homosexual community's most fascinating beaches, has captured the attention of the globe ever since it was first published in the 1970s following Elizabeth Taylor's visit. This homosexual beach used to be hidden from view, but go-go boys and gay couples eventually found it, and now it is a magnificent paradise for honeymooners and same-sex couples. You may also have fun here with your homosexual lover or simply hang around and sip cocktails while observing others. If you're looking for intriguing beach fun with homosexual men, it will never let you down.
3. Baker Beach, San Francisco, USA
When it comes to debating and advocating for the rights of the LGBTQ community, San Francisco plays a big role. Many homosexual couples have made this location their home because of the intense advocacy and engagement for LGBT rights. The Presidio neighborhood of San Francisco is home to one of the intriguing Baker beaches. You may interact with the nudist-friendly homosexual community and various gay couples that live mostly in Marin Headlands here. But there are always a lot of homosexual people having picnics at the beach's northern end. Additionally, you can run into vacationers along the shore. You should also go there after sunset when enjoyable events continue far beyond midnight.
Final verdict
Now you have read about the top 3 best gay beaches in America, do share which seems to be the most interesting place. It's time to visit the beach now!